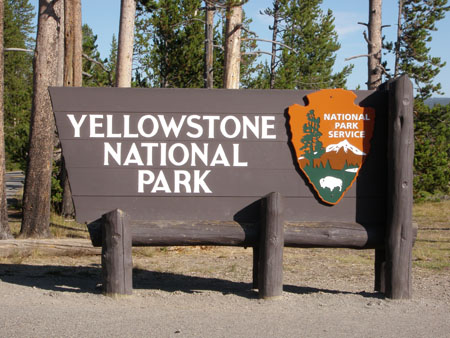 (Yellowstone National Park Entrance Sign)
We flew into Jackson Hole. Spending a day in that area is well worth it and there is plenty to do. About a 2-3 hours drive to south rim of Yellowstone.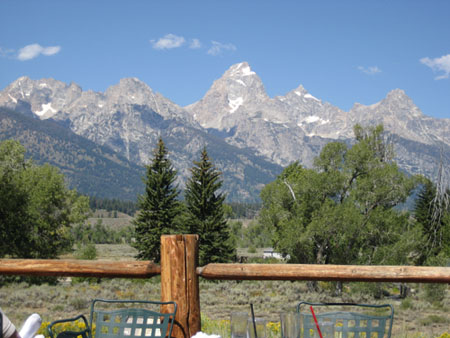 (Grand Tetons)
Grand Tetons are just south of Yellowstone and offer some great views/activities. Easily spend a half day there.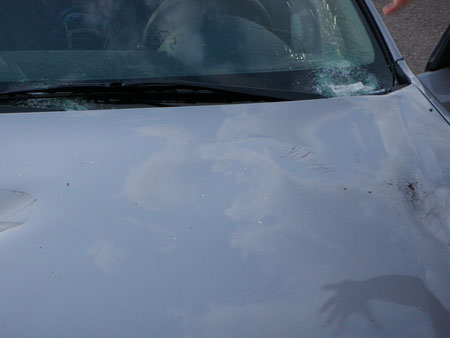 (car damage from a bison jumping on the hood, which I witnessed)
Rent an SUV and get full insurance from the rental company (we watched a bison jump into a car behind us).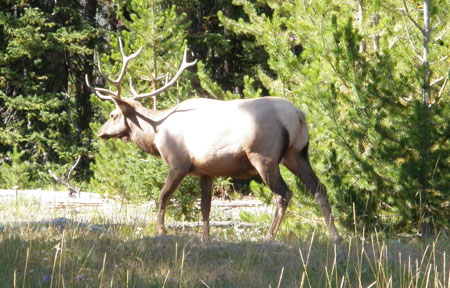 If you are animal watching figure out what animals are where in the park the time of year you are going. They move as the season progresses.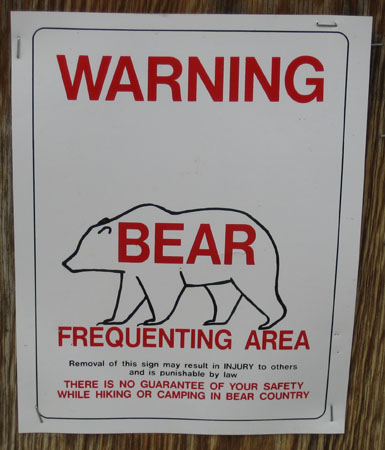 (bear warning sign found on each hiking trail)
Buy a pair of good water proof hiking boots if you plan on hiking up there. If you plan on hiking buy bear spray. We had a bear pretty close to one of our hikes. We were miles away from help and you really do not get too much cell service, especially off the park roads so pack a kit just in case.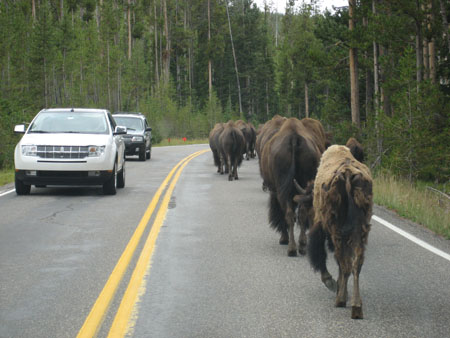 (example an animal traffic jam, took 2 hrs to get passed them)
The Yellowstone park road makes a figure 8. Plan your trip and places to stay so you don't end up back tracking too much. Also, check ahead for road work because they shut down entire sections of road at certain times. Plan plenty of time to get to place as animals often causes 1-2 hours traffic jams.
We stayed at each of the major spots in the park. One day is more then enough to explore each area. Book early as these fill up quick. Cheaper hotel options do not have bathrooms in the room.
There are several in park things to do. We did white water rafting down the Yellowstone river, horse back riding on mountain cliffs and took a stage coach to a western cook out (very cool and great food highly recommend).
Buy a map from borders and a good Yellowstone tour book. It will help you tremendously in your planning. Any questions feel free to ask away!
Yellowstone is probably one of the most beautiful places I have ever been! Bring a good camera and binoculars. And a good rule of thumb is if you see a whole bunch of cars stopped, stop and see what everyone is looking at. We saw bear cubs, moose, elk, bison, deer, bald eagles, coyotes, fox, and a bunch of other smaller not worth mentioning creatures.